Coffee and Cake Anyone?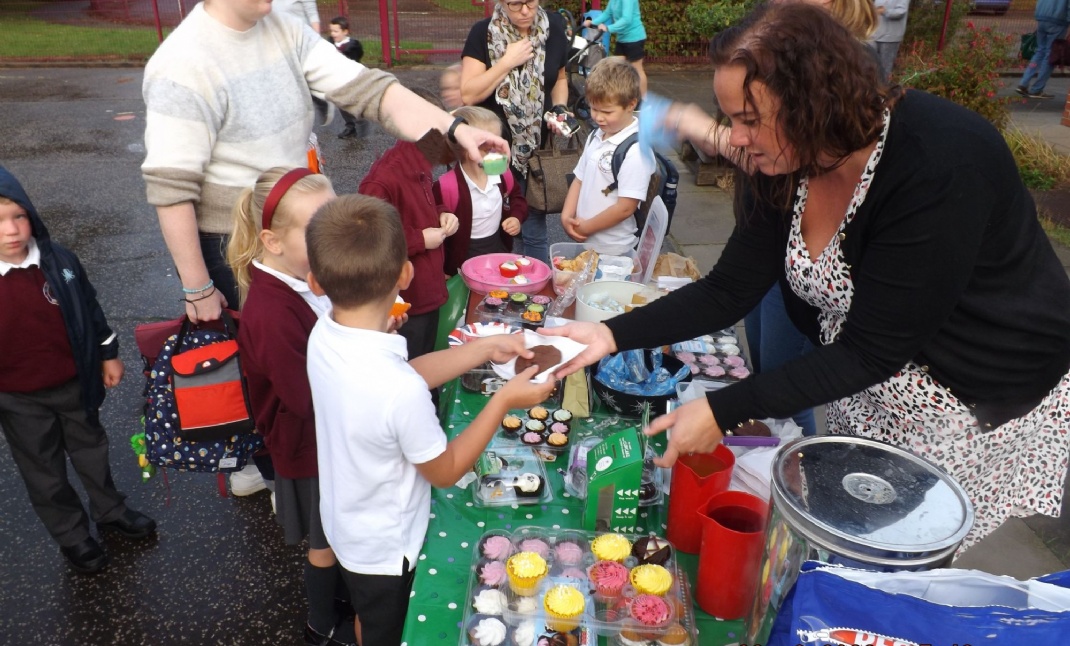 Fabulous support turns out for Macmillan: a very worthy cause!
It has been enjoyable this week to get around classes to experience the learning on offer to alongside the children. More classes are to be visited next week, but what I have seen so far I am pleased with. Keep it up team!
The Reception children are steadily coming to grips with the routines and procedures of being in an infant setting. This was seen when I took the children for their Height and Weight checks with the nursing team. The majority of pupils were able to engage with the nurses confidently and stood up bravely for their checks, where only a few others needed a little reassurance. Well done Ladybirds!
It was great to be able to spend the day in Reception on Thursday as we had staff absent for training. It allowed me to form a genuine bond with the youngest of our children and to understand a little better what they enjoy and what they do not. Our staff do a fabulous job for all our pupils, so ensure you work with them to enable all pupils to make progress.
Next week, we have National Poetry Day with a theme of Refuge on Thursday and this day is also Census Day, so we really need as many people having a school prepared lunch as possible, as this determines our future funding levels.
Have a great weekend everyone!