Coronation Special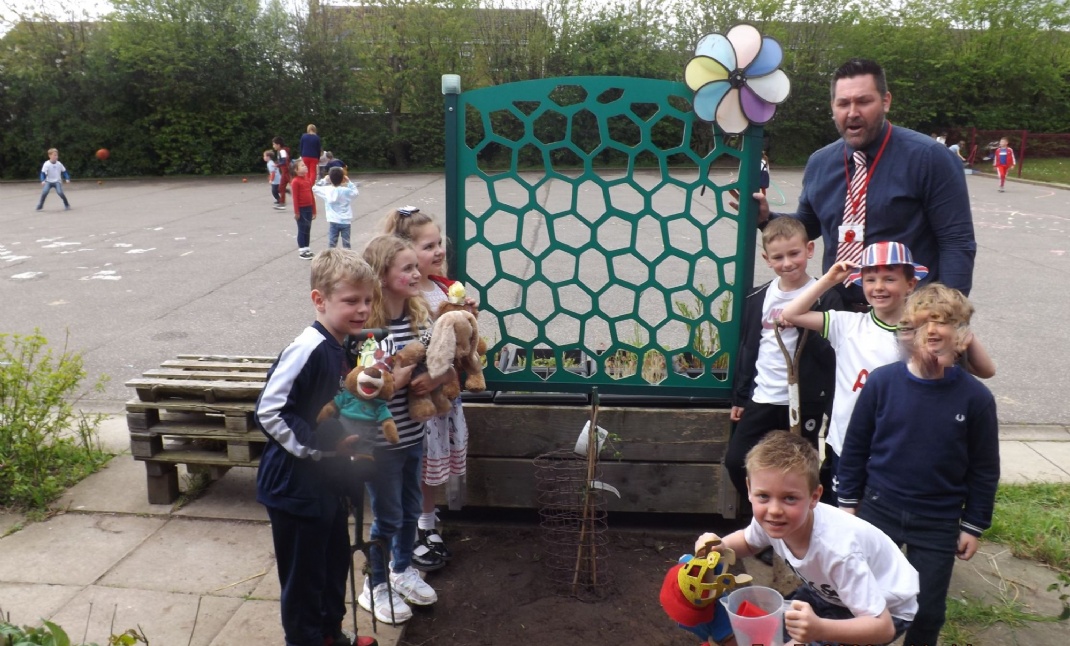 Coronation of King Charles III reigns over everyone!
It was a very colourful day today with all pupil and staff donning red, white and blue for the Coronation of King Charles III. Lots of royal activities were completed and it was an additional bonus to see everyone bringing in a cuddly toy dressed up to attend their very own Coronation Teddy Bear's picnic lunch. The Infant Leaders were very helpful in planting the Royal Velours Clematis and nobody got covered in mud, although the school flooring took a little bit of a hammering. Sorry Mr. O' Connor.
We will soon have to enjoy the Key Stage One SATs for our Year 2 pupils in the coming weeks and I know they will all love the opportunity to show how much they have learnt over their time in Key Stage 1. They will always be encouraged to do their best and to keep entertaining us all with their lovely characters.
We have our Reception cohort travelling to Martham Primary Academy to enjoy a morning of sports soon. It is an enjoyable event, because the Year 6 pupils there plan, prepare and lead the activities for the younger children to take part in.
Have a lovely weekend everyone and enjoy the Coronation celebrations.